COVID-19: We are Open. We continue to ship online orders.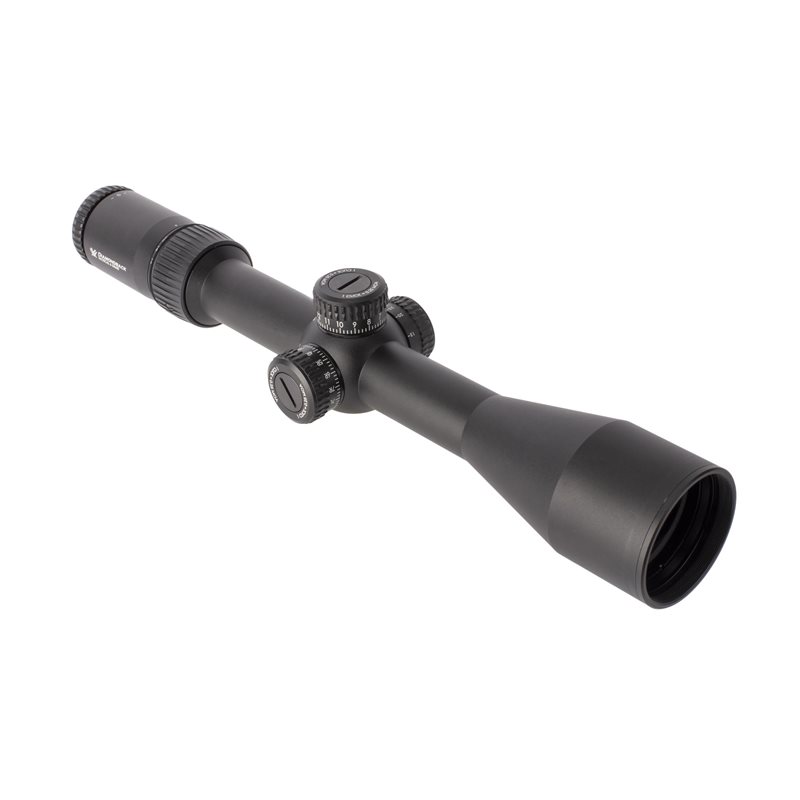  
Vortex
VORTEX Optics Diamondback Tactical Riflescope 6 - 24 x 50
Availability:

There are not enough products in stock
Talk to an expert
We are here to help you
When you need to reach out and touch targets at distance but don't want to add a large and heavy scope to your rifle, the Vortex Optics Diamondback Tactical 6-24x rifle scope is the one for you. Coming in at 24.6 ounces, this magnified optic won't weight your rifle down allowing for long use out in the field hunting or at the range target shooting. It features a first focal plane (FFP) EBR-2C reticle, so the MOA range markings remain accurate at any magnification from 6 power all the way up to 24 power. The EBR-2C MOA reticle is packed with information that enables you to range targets with accurate holdover and windage corrections. This glass etched reticle is housed in a single piece aluminum construction body with a 30mm tube that is compatible with most scope rings on the market. It also features a large 50mm objective lens for maximum light transmission. It is Nitrogen gas purged and O-ring sealed to prevent fogging and water from getting inside, making this optic extremely resilient to adverse weather conditions. The XD glass increases resolution and color fidelity for sharp images at any range, so you can quickly identify your targets and take your shot with confidence.
Features:

First focal plane EBR-2C MOA etched reticle
Single piece aluminum construction for durability
Nitrogen gas purged, and O-ring sealed
Shockproof, waterproof, and fog proof
Fully multicoated XD lens for high resolution and clarity
Precision-glide erector system for smooth transition between magnification
Low-glare matte black finish
Exposed finger adjustable turrets for quick adjustments
Fast focus eyepiece
Includes lens covers and lens cloth